August 19, 2022
Blog: Forget the Fifties! 1961 Ford Fairlane
This is a 1961 Ford Fairlane being offered by a seller in Winnipeg, Manitoba for $8,500 with 96,000 kms on the odometer. It is finished in Corinthian White over a Laurel Green interior.
The Ford Fairlane was sold by the American manufacturer from 1955 to 1970, running for seven generations in a variety of body styles. While the Galaxie series were marketed as top-of-the-line Fords, Fairlanes were often directed toward a segment of the market interested in directing their use for taxi and police car fleets.
This four door town sedan sports FORD in chrome block letters across the hood, four rounded headlamps set against an egg crate grille, fender skirts, and chrome tail fins, the latter of which are more subtle than they were in recent years, as the wide curves and tall tails of the fifties were giving way to a more streamlined and understated look.
This Fairlane is powered by a 3.7-liter inline-6 cylinder engine; Ford's Mileage Maker. This is paired to a 3-speed Cruise-o-Matic automatic transmission. Ford's 223 cubic inch inline-6 was also used in many 1963 to 1964 Ford trucks, and produced 145 horsepower and 206 lb-ft of torque when new.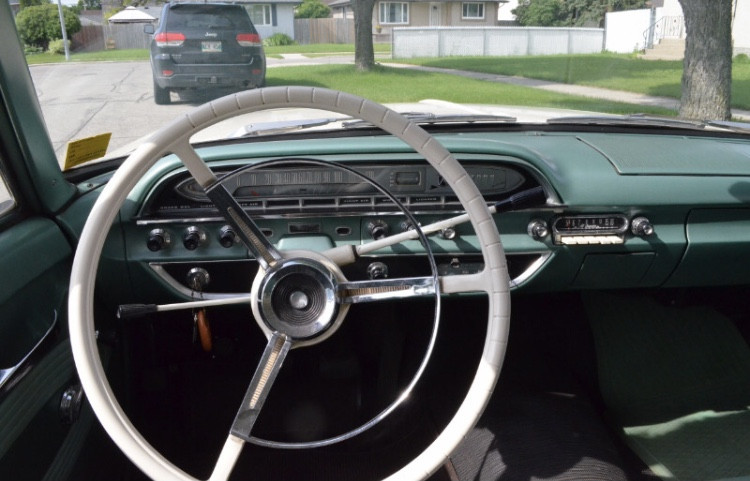 You can view the listing here.