June 23, 2022
Blog: 1990 BMW 325i in Burnaby, BC
This 1990 BMW 325i is being offered by a seller in Burnaby, BC for $10,500 with 383,000 kms. The 325i is heralded as an economical alternative to the M3, offering interested buyers with more body style options, cheaper parts, easier maintenance, and a satisfyingly fast, durable straight-6 iron block engine that can be tuned with relative ease for an increase in power.
This RWD compact executive sedan, BMW's E30 model, is the second generation of BMW's 3 series, produced from 1982 to 1994. It has body colored plastic bumpers and sits on Nokian WR G4 tires that were purchased in 2020. Original VIN stickers are found on all body panels except for the left front fender.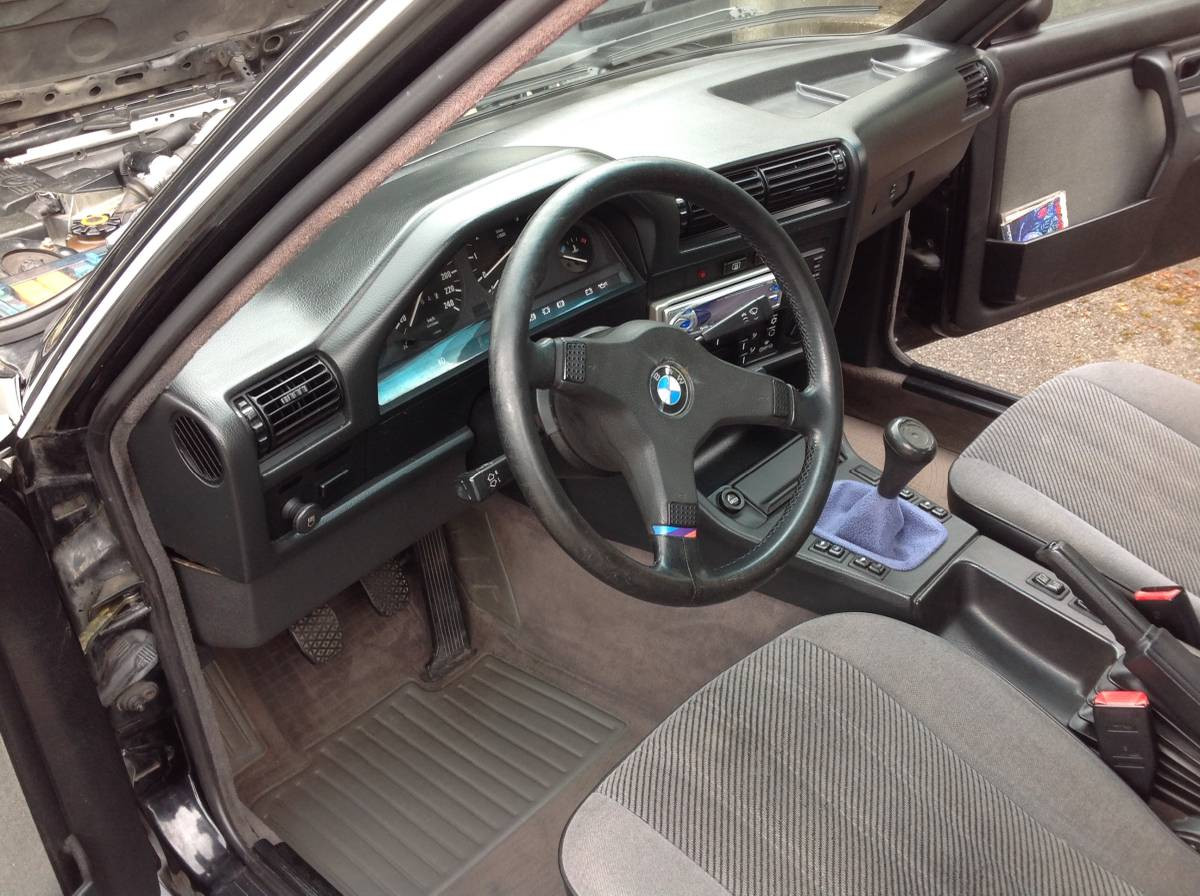 The interior of this 325i appears immaculate in the photos, and the seller shares that the seats were deep cleaned and shampooed upon his original purchase, with the driver's seat being replaced outright. Its locking mechanism, heated front seats, and power mirrors and windows are functional.
The 325i is powered by BMW's M20B25 engine - a smooth and pleasant sounding 2.5-liter naturally aspirated inline-six producing 170 horsepower and 164 lb-ft of torque. The seller has replaced the rotors and pads, and performed a complete brake and clutch fluid flush. A new idle control valve, battery, and rear subframe bushings have been installed. The valves and valve cover gasket have been adjusted, with the pump pulled and resealed. The timing belt and tensioner were changed in 2018.
The listing can be seen here.